THE PIGEON DETECTIVES
This high energy Indie/Rock band hail from the city of Leeds. The Pigeon Detectives were formed in 2002 and consist of Matt Bowman on lead vocals, Oliver Main and Ryan Wilson on guitars, Dave Best on bass and Jimmi Naylor on drums. Friends from school and having known one another since they were twelve years old, the band enjoyed a meteoric rise, starting in Leeds where they signed with local label Dance to the Radio. They grew into the UK Music scene rapidly with their first album 'Wait For Me', which stormed into the album charts to reach number 3. 'Wait For Me' went on to sell over half a million records and resulted in headline gigs at London's Alexandra Palace and Leeds' Millennium Square Arena a year after release.
When asked about how the name 'The Pigeon Detectives' came about, Naylor said, "Dave breeds pigeons and he has a pigeon that lives in his shed, it's a special pigeon and it writes all our sounds."
With five great albums behind them (the first being 'Wait For Me' in 2006, the latest being 'Broken Glances' in 2017) The Pigeon Detectives have a great back-catalogue of hits. Welcome to Sheffield! (Yorkshire's #1 City)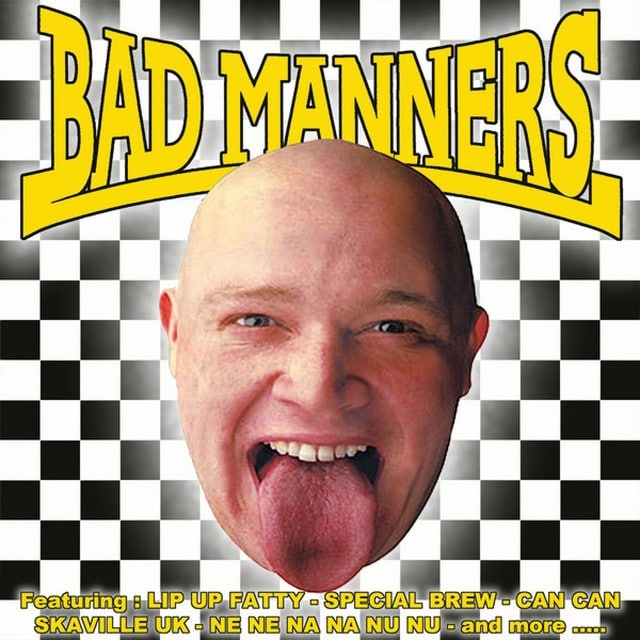 BAD MANNERS
Bad Manners are an English SKA/two-tone band led by frontman Buster Bloodvessel. They headlined Mosfest way back in 2011 when a deluge of rain didn't stop revellers enjoying an epic set that had everyone bouncing about in the mud.
Now in their 40th year as a band, they were very popular during the early 1980s, during a period when other SKA revival bands such as Madness, the Specials and the Selector filled the charts.
Bad Manners spent 111 weeks in the UK Singles Chart between 1980 and 1983 and they also achieved chart success with their first four studio albums.
Still fronted by Buster Bloodvessel (born Douglas Trendle), the band was formed in 1976 while the members were together at Woodberry Down Comprehensive School near Manor House, North London. They commemorated the 1981 closure of the school on the back sleeve of their Gosh It's… Bad Manners album.
Expect to dance around to classic hits like Lip up Fatty, My Girl Lollypop, Can-Can, Special Brew and Lorraine.
THE CHRISTIANS
The Christians are a musical ensemble from Liverpool, England, who had several UK and international chart hits in the late 1980s and early 1990s. The name of the band refers to the surname of the three brothers that were originally in the line-up, and is also coincidentally guitarist Henry Priestman's middle name. Garry Christian still fronts the band as lead singer, Roger Christian RIP (died 8 March 1998 from brain tumour).
Poignant lyrics delivered with class and style, expect classic hits like Harvest for the World, What's in a Word, When the fingers Point and Hooverville.
In 2017 they celebrate their 30th anniversary as a band, we welcome these musical icons to our wonderful City.
FEROCIOUS DOG
Nottingham's Ferocious Dog offer a full-on six-piece sound that encompasses folk infused with rock, reggae and Celtic vibrations. The combination of instruments creates a palette of sound that offers infinite variations: going in hard to get the audience up and moving, or slipping into melodic passages and dub-like fusions.
Ferocious Dog are the new noise on the block and are surprising everyone with their rapid ascent.
There is no way they're following any hipster templates, fronted by a big burly man with a mohican who sings impassioned political songs of broken Britain whilst his band seethes like a punky Levellers, they are the music business's worst nightmare – a great band who are going to make it without anyone's permission". (John Robb).
Their classic track 'Hell Hounds' mustn't be underestimated, passionate words delivered with plenty of high energy, The FD guys will make Mosfest one hell of a huge party.
TWISTED WHEEL
At last!! After 6 years of trying we've finally got those Manchester music maestros Twisted Wheel.
Twisted Wheel formed in February 2007 in Saddleworth, Greater Manchester by guitarist and singer Jonny Brown and bassist Rick Lees, later joined by drummer Adam Clarke.
Frontman Jonny Brown heard the name in a Paul Weller track "Into Tomorrow", where the lyrics say "Round and round like a twisted wheel, Spinning in attempt to find the feel".
Twisted Wheel were booked as one of the support acts for Oasis's 2009 Heaton Park concerts and support Liam Gallagher this year. Embraced for their strong melodies, psychedelic themes and Brown's irreverent poignant lyrics, the band gained a following amongst old mods/punks and younger heads looking for music which represented their generation. They were labelled as punk rock although influences span folk and 1950s/1960s bands too.
Twisted Wheel cite Davy Graham, Bob Dylan, The Stooges The Small Faces, The Who, The Jam, The Rolling Stones and Oasis among their main influences.
They play our inside stage at 6pm due to having another gig tonight in Leicester.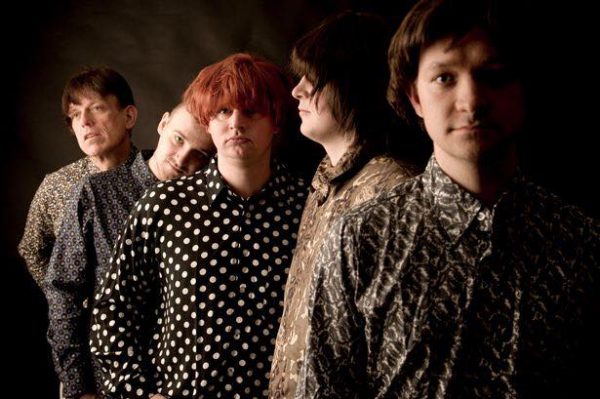 TOM HINGLEY'S KARPETS
The Karpets are an Inspiral Carpets tribute band with a difference, that difference is the fact their lead singer Tom Hingley was actually the lead singer with The Inspiral Carpets from 1989-2011. Tom was singing front man on all the Inspirals classic chart hits, including This is How it Feels, Saturn Five, Dragging Me Down and I Want You.
Formed in 2016, The Karpets play all the classic tracks. Tom actually played an acoustic solo set at Mosfest 2016.
The band comprises: Tom Hingley (lead vocals), Dickon Kyme Wright on keys & backing vocals, Philip McIntyre on guitar & backing vocals, Ste Pearce on bass and drummer Malcolm Law.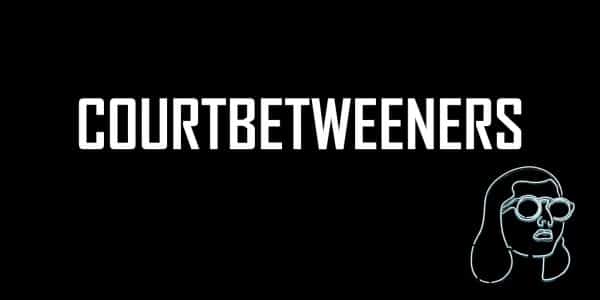 THE COURTBETWEENERS
After seeing the Courteeners smash T in the Park, Reading and the 2016 support slot to the Stone Roses the lads couldn't believe that there wasn't a tribute to this amazing band, they decided to do something about it. Hence The Courtbetweeners were formed.
Featuring songs from St Jude, Falcon and Anna enjoy the massive anthems of Courteeners with tracks such as The Opener and Are You In Love With A Notion, re-live the first album with Bide Your Time and Fallowfield Hillbilly and go crazy to crowd favourites like Not Nineteen Forever and What Took You So Long.
DARE (HUMAN LEAGUE TRIBUTE)
As proud Sheffielder's, we'd love to be able to afford The Human League but without putting our tickets up considerably it's simply not do-able. So, here's the next best thing, Dare.
DARE – The amazing tribute to the Human League. 'Dare' brings you the ultimate Human League experience. A guaranteed top class show with all round authenticity.
Be prepared for a journey through the decades with this fabulous band, described as synthpop at its best. Extremely talented and professional musicians make up this unmissable tribute act.
THE WINACHI TRIBE
As soon as we saw the name The Winachi Tribe on our 2018 band applications we sat up straight, got immediately onto it and secured their booking.
Since the formation of the Mancunian band in 2015 they opened for Ringo Star's Son 'Zak Starkey' in London's West End 'The Winachi Tribe' have not stopped for a second. Releasing a number of critically acclaimed singles (with two promotional videos starring acting greats Keith Allen & Tommy Flanagan…the second filmed with Tommy Flanagan at his Ranch in Malibu.
Gaining Global press / airplay in both the U.K & U.S…including rotation on national 'BBC 6 Music' & 'BBC Introducing' plus features in major publications such as 'L.A Times' 'NME' & 'Manchester Evening News'. Festival / Gig goers would of more than likely come across them at some point tearing up main stages at some of the UK's biggest music festivals including Victorious Festival & Shiine On Weekender. They have also been booked as official tour support for 'Happy Mondays' & 'Sugar Hill Gang' and also headlining two of their own national U.K tours. 'The Winachi Tribe' show no sign of slowing down!
GIMME ABBA
We all love a bit of Abba, even lads who pretend they don't secretly slip on Waterloo whilst out jogging. Gimme Abba have been performing a tribute to ABBA for over 16 years and have done many theatres, concerts and festivals worldwide including France, Holland, Germany, Cyprus, Malta, Spain, Brazil, Portugal and of course the United Kingdom, including Isle of Wight.
Get your dancing pants on in readiness for Dancing Queen, Mamma Mia, Take a Chance, Waterloo and Knowing me, Knowing you.
"Over 20,000 Revellers, moving and grooving to the sounds of Gimme Abba WOW! Thank You for a wonderful superb 'Top of the bill' performance, a brilliant finish to a perfect day" – Ghaxaq Festival, Malta.
JUNGLE LION
Mosfest without Jungle Lion is like have Rhubarb without custard innit.
Making their 5th consecutive appearance on the Mosfest stage, these SKA/Reggae dude and dudesses really get our crowd going.
We love JL and so do our crowd, delivering a one hour set with enthusiasm, perfection and passion this 11 piece band are strongly backed by a cool brass section.
Unfortunately it is Scott's last Mosfest. Scott's been with the band a number of years now and we all wish him well whatever he does.
Big up Jungle Lion.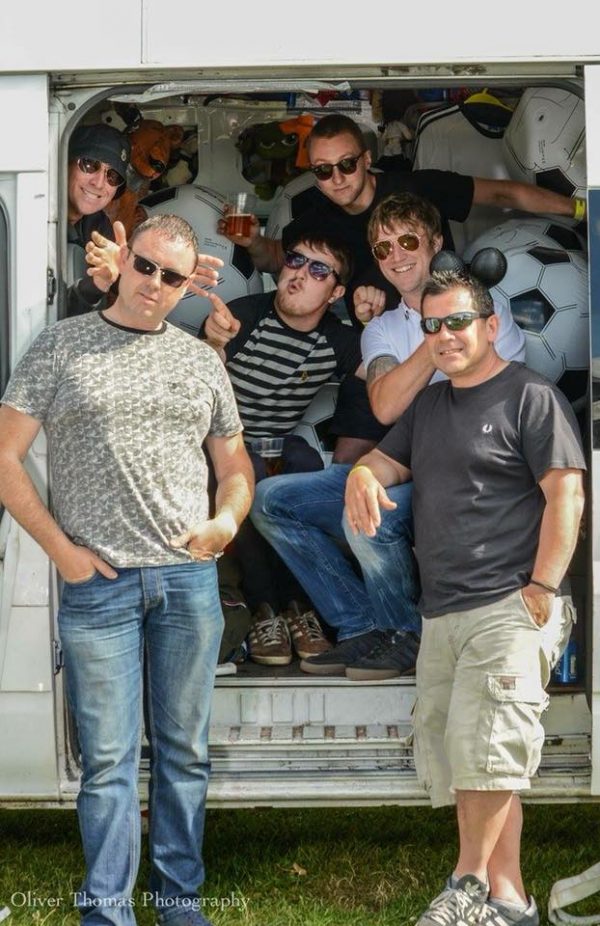 MARQUIS DRIVE
Again, no apologies for having these Midland muckers play in their 7th consecutive year, they are our brothers from Hednesford mothers.
Marquis Drive deliver a classic Brit-pop set and seem to get better and better each year. Always backed by a hundred strong Midlands mob, these lads are here to make people happy and that's exactly what they do.
Expect Stone Roses, Charlatans, Pulp, James, Happy Mondays and Bee-Gees classics, (only kiddin about the last one).
THE ASSIST
Making their 3rd appearance at Mosfest, The Assist continue to go from strength to strength.
Fresh from a winter academy tour with The Twang & JAWS fresh under their belts, The Assist charge into 2018 with a colourful new EP entitled LOST.
Their infectious energetic pop has led them to share the stage with Rat Boy and even venture into Europe with Black Honey.
This four piece Pop/Rock band come from Walsall and have been acclaimed by This Feeling as a band to watch.
CELLAR DOOR MOON CROW
An unusual name, with an uncommon formula.
Two brothers, two beards and a wealth of massive tunes. Perfect for those who love big riffs and/or a boogie.
If you want the norm then CDMC are probably not for you. Massive sounds and superb high energy performances have led to these two being a much talked about band.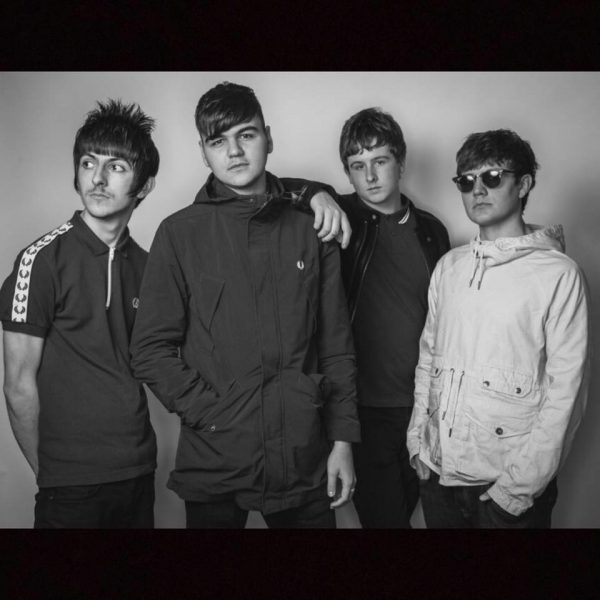 THE HARRINGTONS
Formed at only 16, four years later The Harringtons are still about playing the same great 'feel good rock'.
The Harringtons self-describe as 'Neo-Vintage', lending from 90s guitar bands and Mod Culture.
Sheffield based they channel explosive hooks with straight roots to the family tree The Who planted decades before these kids were even born. They list their influences as The Rolling Stones and The Clash.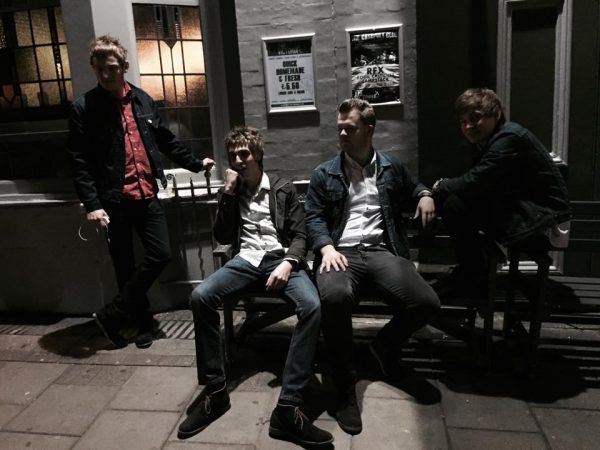 THE JACK FLETCHER BAND
The Jack Fletcher Band are an Indie-rock four piece from Wolverhampton with stripped back guitar music, midlands twang and their live for the moment attitude.
After the split of his former band 'The Town' lead vocalist Jack Fletcher began his solo career before meeting fellow band members Tom Robinson (drummer)and Henry Bradley (bass) on a music technology course at university.
From this friendship and the introduction of George Hadley (lead guitar), The Jack Fletcher Band was formed- combining influences from mod bands such as The Jam & The Who with the rock & roll sounds of Led Zeppelin & Jimi Hendrix.
THE KAVALIERS
The Kavaliers are five piece band from Doncaster delivering fresh, anthemic indie rock and roll.
With over 120 gigs behind them expect a polished tight performance from these Doncaster lads. After headlining the best local venues and playing some of Sheffield's finest, The Kavaliers have developed a loyal following of real music fans across South Yorkshire and are now gigging across the UK.
Recently worked with Alan Smyth (Arctic Monkeys, Reverend And The Makers) on the EP "Taking Care Of Business". Available now.
THE KICKLIPS
Quite simply The Kicklips have stormed onto the scene.
Listen to their their smashing tune You and Me. This three-piece band play music that explores new-wave indie rock, while having a backbone of classic 'rock and roll' throughout.
A high energy set is to be expected and songs you'll soon be singing along to. They open our inside stage at 11-30am but don't be surprised if you see them again in future years on our main stages.
LIBERTY SHIP
Liberty Ship are a four piece rock & roll band from the suburbs of Sheffield. They toured the UK supporting King Charles in April 2013. And they toured the UK again supporting Reverend & The Makers in March 2014.
Liberty Ship have been heavily tipped to be on the brink of something great. They have made themselves a standout name within Sheffield's abundant music scene, they played a fantastic set at our Mosfest warm up gig at The Leadmill in April.
"Liberty Ship really are on it at the moment, the new stuff we've had through from these lads has been PHENOMENAL!" – Christian Carlisle, BBC Introducing Sheffield.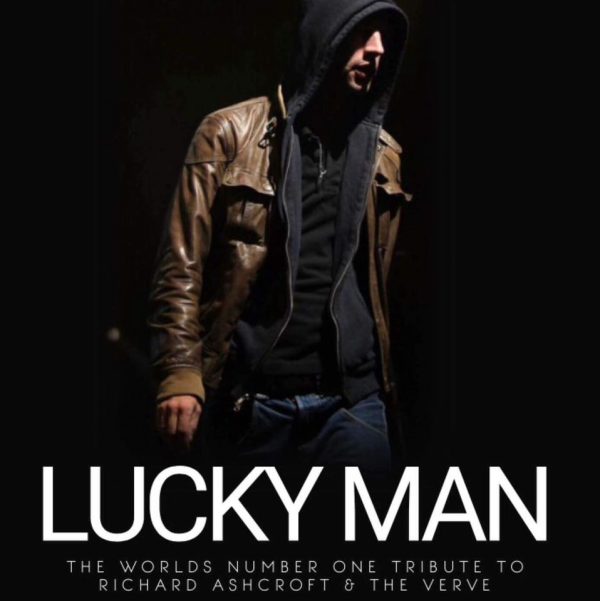 LUCKY MAN (RICHARD ASHCROFT/THE VERVE TRIBUTE)
A tribute to Richard Ashcroft and The Verve. Lucky Man (Andy O'Brien) was featured recently on ITV's 'Even Better Than The Real Thing' hosted by Paddy McGuiness.
Having recently returned from sell out gigs at The Empire Coventry and The Bierkeller Bristol this is a great opportunity to see Andy perform his 2018 tribute show.
'He has Ashcroft bang on, close your eyes and it's him! Some might say the best Ashcroft / Verve tribute there is!' Definitely Oasis
'I could not believe the energy he brings, thought someone had stuck a CD on!' Paddy McGuiness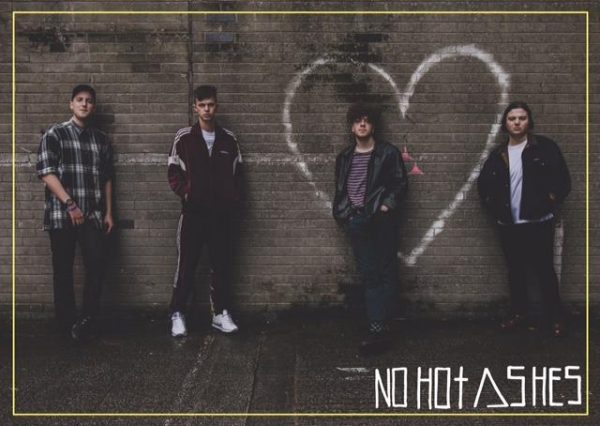 NO HOT ASHES
No Hot Ashes are 4 piece post-pop-discofunk from Stockport. "Lyrics about love, heartache, getting pissed and politics, they are the poster boys for a new age" – CLASH
A band conceived through a love of 70s & 80s Disco & Funk they bring a contemporary twist on the genres with a seriously tight rhythm section, infectious funky guitar riffs and gritty, raw vocals with lyrics about love, heartache, getting pissed and politics.
They have amassed over 1 million streams on Spotify and have supported bands such as Spring King, Blossoms, The Amazons & Prides on their UK Tours. Alongside this they have been booked for major festivals such as Reading Festival, Kendal Calling, Y Not Festival & Neighbourhood Festival.
THE REYTONS
From Doncaster (but we'll let them off), The Reytons produce a clever blend storytelling to an indie-rock backtrack – with the same sensibilities early Arctic Monkeys adopted.
The music holds a certain 'working man grit', we tip this band to go far, don't miss em.
We'll let you into a secret, we love this band!
THE ROSADOCS
The Rosadocs are based in the steel city, a relatively new 4 piece Indie/Rock outfit have made a very good early impression on the vibrant Sheffield music scene.
Fresh from support slots with The Sherlocks, The Rosdaocs claim to be here to make a statement.
Keep your eye out for these cool dudes.
THE SEAMONSTERS
The Seamonsters are an indie glitter band from Sheffield, driven by 80s inspired synths and angelic vocals.
Comprising of Naomi Mann, Holly Thompson, Tassie Drobinski, Lauren Smith, Ella Taylor and Ciara Hurding; the six 18 and 19 year olds are influenced by Pulp, Altered Images and Orange Juice along with more recent indie artists like Black Honey and The Wombats, creating catchy songs for dreamy dance floors.
Their debut single 'Lost (and Found)' created a social media buzz around the band and formed an interest in what was to come. Following this The Seamonsters sound was described by platforms such as the popular music blog Punktastic as "undeniably charming indie music".
SAINT PETERSBURG
Saint Petersburg are a 4 piece Pop 'n' Roll band from the Steel City of Sheffield.
Formerly The Ratells these lads are making big noises and turning heads.
They also like facial hair!
THE VELCRO TEDDY BEARS
Formed in 2010, The Velcro Teddy Bears are like a fine wine and get better year on year.
Strongly influenced by the 60's and 70's rock 'n' roll scene they create incredibly addictive music.
Lead singer Chaddy's gravely vocals suit their music to a T. The band appeal to a wide range of ages, they open our main stage, get in early and be sure to catch them.
THE WIRED
With plays from Radio One's Huw Stevens under their belt, there is no doubt The Wired are onto a winner.
A band that have definitely enough memorable melodies and heart to please crowds of all sorts of interests. Having just come off tour with This Feeling, including a sold out hometown show at Plug Sheffield, The Wired have been touted as a band to watch by Fred Perry Subculture and Gigslutz.
Their latest single 'Up All Night' was Radio X Track of the Week on its release, and has received several new plays on BBC Introducing. New single 'Stay Here' has already received BBC Radio 1 airplay.